Join Our Team
We are committed to building a strong and cohesive team who provides their services with expertise, dignity and respect to everyone who works in our organization.
Our work environment is supportive, reflective and inclusive.  And we all share the common goal of helping support and advance individuals, families and children in need.
We are proud of our team and what they do!
For more information about current job opportunities, contact us today.
Nourishing Family and Community!
Education & Certification
We value and support the career growth of our team by providing regular and ongoing professional development opportunities.
We currently support ECE certification, first aid, food safe, FASD training and reconciliation workshops.
Additional training is possible.
Flexible Schedules
We are able to offer flexible hours for both full and part time positions at The Link.
This helps our team members increase their work-life balance and better meet obligations outside of work.
Extended Medical
The health of our team is important!
We provide all full and part time employees with extended health, vision and dental coverage.
Positive Work Environment
The Link is committed to providing a supportive work environment that is focused on trust, cooperation and cultural safety.
We all share the common goal of  helping support and advance vulnerable individuals, families and children in our communities.
Well Being Resources
All members of our team are provided with confidential access to mental, physical and social well-being supports.
Vacation
Time away from work improves our creativity, productivity and health.
All full and part time employees receive 3 weeks paid vacation.
Early Childhood Educators
We are looking for a full and part-time people to work at the Ashurst Children's Centre
Three More Certified ECEs!
Kim completed her ECE Certification, Infant Toddler and Special needs designations.
Paula completed her Infant Toddler and Special Needs designations.
Zoe has completed her entire ECE Certification.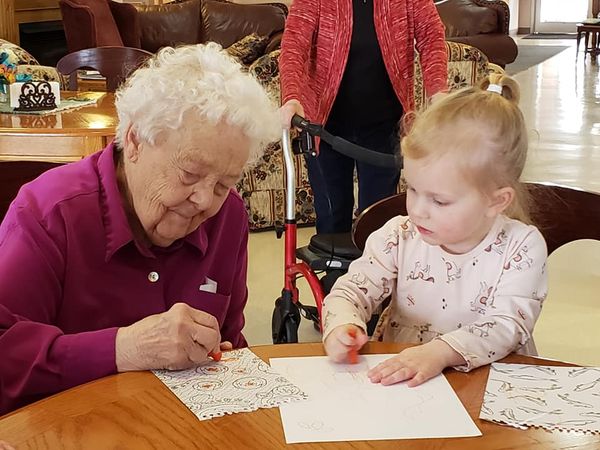 Interested in joining our team?
Contact us today!
125 - First Avenue, Burns Lake, BC
The Link offers programs and services on the territories of the Wet'suwet'en, Dakelh and Nedut'en peoples.